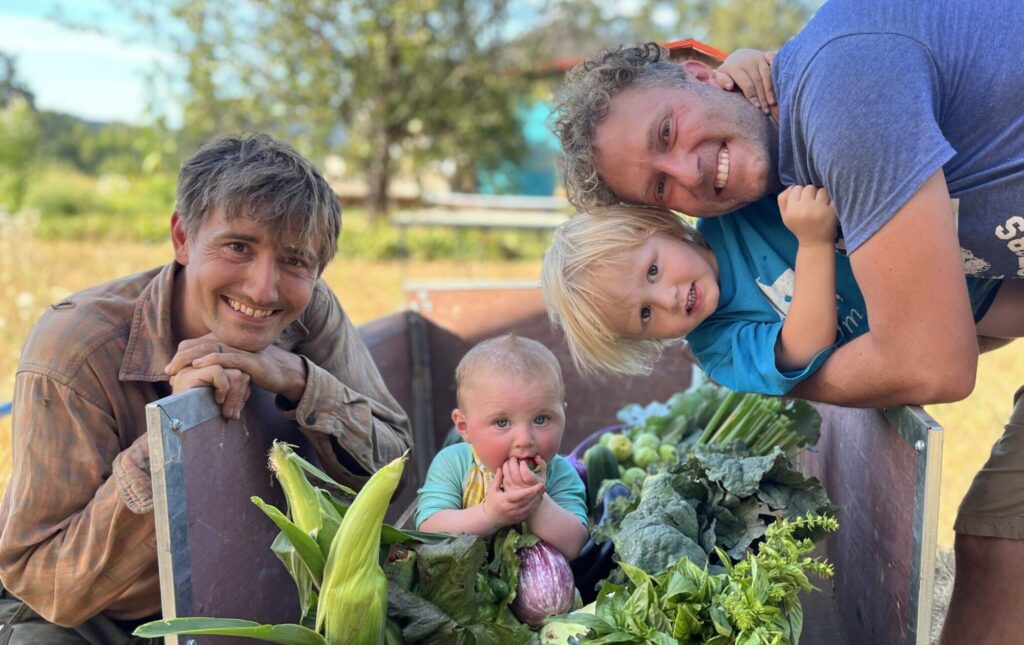 the farmers
David Wills-Ehlers and Bryan Allan own and operate the farm business together. Bryan and David met and farmed together at Zenger Farm in Southeast Portland. Zenger Farm is a non-profit educational farm where we are proud to have spent many years training the next generation of farmers and creating a more just food system, for instance by pairing CSA farms with low-income health clinics. Right now it's just us doing all the work, with the help of our friends, volunteers, and our CSA members, but in the future we expect to grow.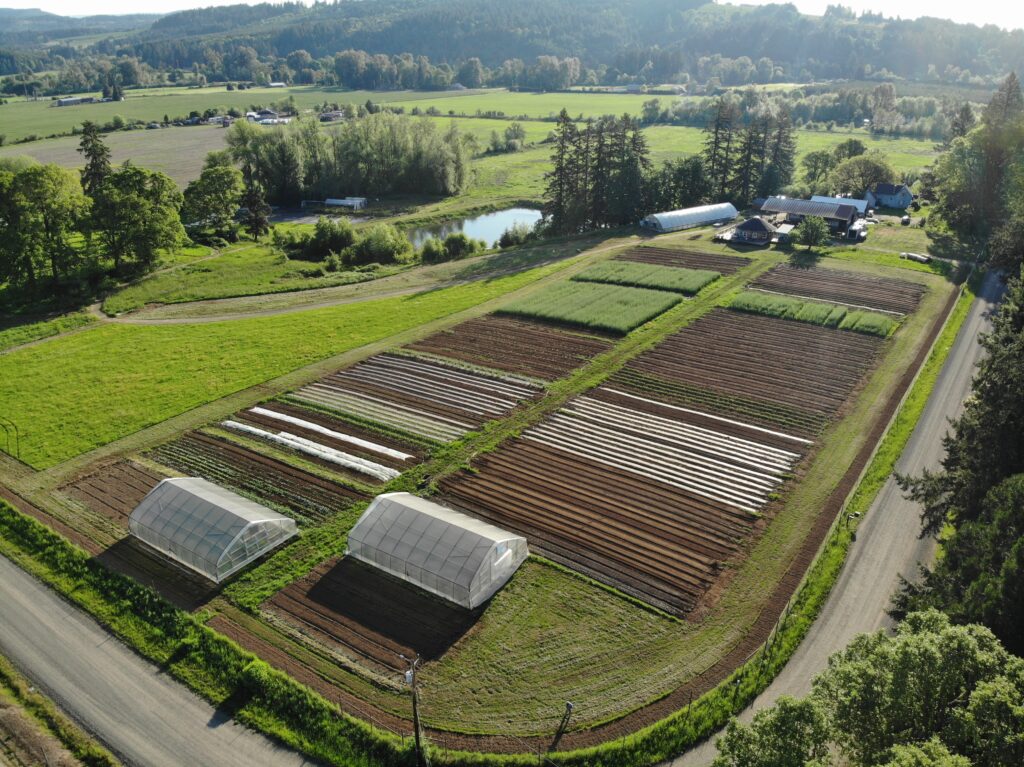 our growing practices
We are certified organic by Oregon Tilth, and believe in a certification process that provides a minimum standard for responsible growing even when you know your farmer through CSA or farmers markets. We are proud to say that we exceed organic standards. Not only do we not use synthetic fertilizers or products, we do not use any pesticides or herbicides, whether synthetic or organic. We build soil with cover cropping and compost, and use specific equipment to minimize soil disturbance (tillage). We do not plant annual crops on sloped portions of the property, in order to reduce erosion. We want the farm to be transparent, so let us answer whatever questions you have.
about the farmland
Zephyr Farm is located on the traditional homeland of the Tualatin Kalapuya (Atfalati) people. We recognize that these people were expelled from their homeland, in large part, in order for the fields to be made available for farming. Therefore there is a special and painful legacy in farming the land today. The farm is in what is today named the Gales Creek valley, which is part of the Tualatin watershed. The borders of this watershed are practically contiguous with the borders of Washington County. There is an escarpment that travels through the farm, splitting its fields into uphill fields and downhill fields, with a pond in the center which is fed by springs and used for watering our crops.